کلیدواژه: امیر حسین مرادی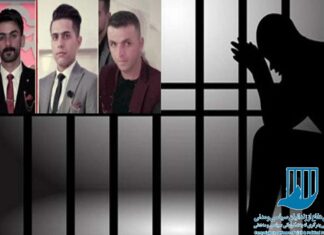 Three political prisoners held in Urmia Prison went on a hunger strike. According to the Campaign for the Defense of Political and Civil Prisoners, Keyvan Rashuzadeh, Kamran Ghasemi and Omid Saeedi, three political prisoners detained...
The death sentences of two political prisoners were carried out this morning in the Urmia Prison. According to the Campaign for the Defense of Political and Civil Prisoners, Diako Rasoulzadeh and Saber Sheikh Abdullah, two...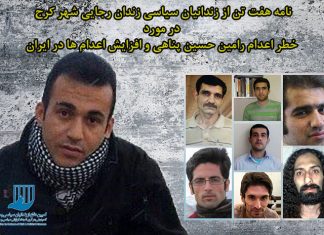 Seven political prisoners in Rajai Shahr prison in protest to the increased executions in Iran and Ramin Hosseinpanahi death sentence confirmation, wrote a letter asking all the international communities, human rights groups, and all...
Despite the end of the interrogation and Mohammad Habibi's interrogator agreement with his temporary release on bail, Revolutionary Guards's Sarullah Corp opposed the release of this trade activist. This detained (or jailed) teacher will...
Arash Sadeghi, a human rights activist detained in Rejai Shahr prison in Karaj, protested against the illegal behavior of the authorities with Golrokh Iraei and Athena Dayemi, two civil activists detained in Varamin Qharchak...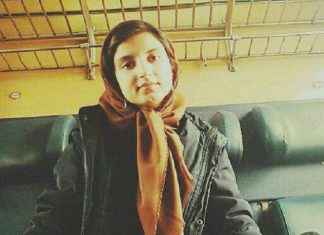 Today, student activist Parisa Rafiee from Zanjan, was arrested by security forces in front of Tehran University. According to the Campaign for the Defense of Civil and Political Prisoners, on February 25, 2018 afternoon, Parisa...
Osman Ismaili, a labor activist who was sentenced to two months of imprisonment, left Kerman to Saqhez to serve his sentence. According to the Campaign for the Defense of Political and Civil Prisoners, on February...
At least three environmental activists, active in "Lavender and Barquheus Nature Conservationists" institute managed by Mohamad Zare in Hormozgan, have been arrested for a while and in media silence The Lavender and Barquheus Nature...
In a video posted on the Internet on February 22, 2018, in protest to forced veil, a woman climbs on a power supply platform in Enghelab Street and in silence waves her headscarf like...
The latest developments in civil activists arrested in Shazand, Arak case, yesterday, Mohammad Najafi, a detainee's lawyer that has been detained himself in Arak prison, was transferred to section 8 of prison. Ali Baghari...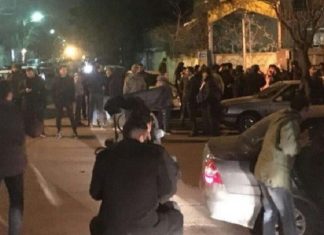 Reports from Tehran's detention centers indicate severe deterioration of darvish detainees, especially the female darvishes in Tehran. During series of raids by undercover police on Golestan 7th street, hundreds of darvishes were wounded and no...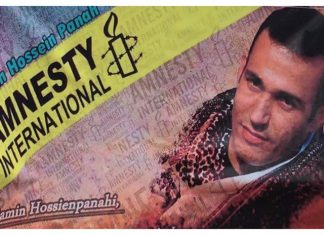 Ramin Hossain Panahi, a Kurdish political activist was arrested on June 23, 2017 in Sannandaj when he was targeted by the Iranian secret police. At the same time, there was a wave of arrests...
GENEVA (Issued as received) – A group of United Nations human rights experts* today warned that over a dozen political prisoners in Iran, including some prominent human rights defenders, lawyers and political activists, are...
کمپین را در شبکه‌های اجتماعی ببینید