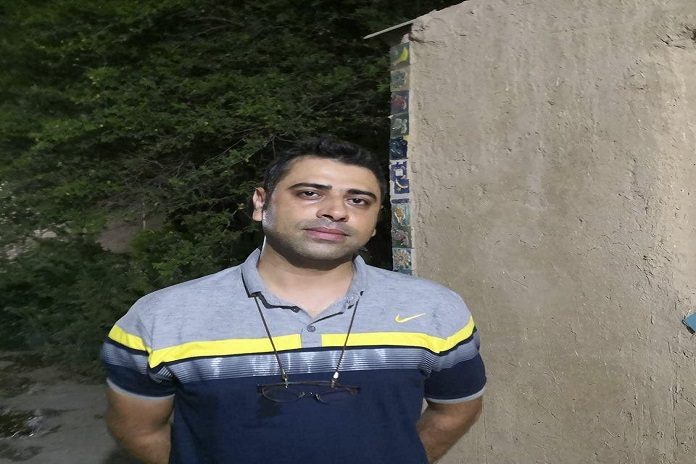 Ismail Bakhshi invited the Minister of Intelligence to a televised debate in a letter.
According to the Campaign for the Defense of Political and Civil Prisoners, Ismail Bakhshi, a Haft Tapeh Sugar Cane Worker, reported in a letter on his torture and assault by interrogators during his case investigation and trial. He was arrested along with several others during a workers' protests in Shosh on Sunday, November 18th, 2018, and was released on Wednesday, December 12th, 2018 on a 400 million Tomans bail.
In his letter, Ismail Bakhshi wrote: "They reviled me and Mrs. Ghaliyan with all sorts of sexual insults and beat her too.'
'The damage done by this torture is so great that I still get severe mental and neuropsychiatric attacks, despite my psychiatric medication."
Read the full text of Ismail Bakhshi's Letter:
"Mr. Alavi, in the 25 days that I was unjustly detained in the Ministry of Intelligence, the pain, suffering, and insults that were inflicted upon me were so great that I have yet to get rid of them and have some relief. I now have to take psychiatric medication. During this time, two fundamental questions are eating my brain, and the main respondent is only you. This is the right and honor of the honorable people of Iran to know the answers to these questions.
First, I was tortured and kicked to near death in the first few days without reason. For up to 72 hours in my cell, I could not move. They beat me so much that it was even painful for me to sleep, and today, after approximately two months from that hard day, I feel pain in my broken ribs, kidneys, left ear, and my testicles.
Interestingly, the torturers described themselves as unknown soldiers of the Imam, but they reviled me and Mrs. Gholiyan with all sorts of insults and sexually offensive words, and they beat her. Worse than physical torture is emotional torture.  I did not know what was happening to me; I was like a naive mouse. I was humiliated and my hand is still trembling. I, who was so strong that the earth would shake under my foot, was so humiliated that I became a different person. I am still experiencing severe mental and neuropsychiatric attacks, despite my psychiatric medication. Now I have a question for the Department of Intelligence minister and the person who calls himself a religious cleric: Ethically, human rights, and especially religiously. What is Islam's torture sentence for a detainee? Is it right? If it is right, how far should it go?
The second issue, which is far more important to me and my family than physical and mental torture, is the question of "tapping" the telephone conversations with my son and family with your intelligence device. The interrogators said that they knew everything. They even knew my wife had fought me many times because of my activities. I asked him how he knew and he said that my calls were "tapped" for a long time, which caused me great anger during the interrogation. Now this is me and my family's question for you as a minister of Intelligence and a clerical and religious figure is: Does "tapping" into the most private conversations of humans ethical under the religion of Islam? With what rights does your agency listen to my private telephone conversations with my beloved wife?
So, Mr. Alavi, I Ismail Bakhshi, to hear your answers, I invite you to a debate in a live TV program.
Ismail Bakhshi, January 3rd, 2019
Reports indicate that this labor activist was severely beaten and tortured during his detention, and even after being released is still under pressure from security institutions.
Sepideh Ghaliyan, a civil activist and correspondent, is another detainee associated with labor unions that was beaten during her detention.